History
---
Founded on February 2nd, 1970 , the Institute of Welding and Material Testing ISIM Timişoara is the successor of the Romanian welding and material testing schools created in Timişoara , a university centre with tradition in the scientific research.
The beginning of the welding school goes back to 1937, when Cercul pentru Încurajarea Sudurii (CIS – the Society for the Encouragement of Welding) was created, a vocational association that reunited under the leadership of the academician Corneliu Mikloşi a series of high prestige spersonalities, such as academician Ştefan Nădăşan, academician Remus Răduleţ, and prof. Constantin C Teodorescu.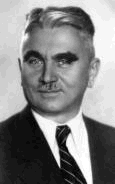 Acad. Corneliu Mikloşi
(1887-1963)
The origin of the of material testing school in Timişoara can be traced back at the specialized department within the Polytechnic School founded in 1921, managed in the beginning by prof. C. C. Teodorescu and then, since 1938, by acad. Ştefan Nădăşan.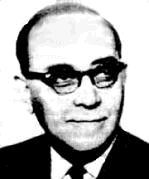 Acad. Ştefan Nădăşan
(1901-1967)
In 1952-1954 the welding and material testing departments were founded within the Timişoara Branch of the Academy. These research departments were part of the Academy Centre of Technical Research Timişoara, together with the cavitation and the building materials departments, successively managed by acad. Corneliu Mikloşi, acad. Ştefan Nădăşan, and acad. Ioan Anton. Since 1957, the Academy Centre of Technical Research has been the representative of Romania at the International Institute of Welding.
The welding department, managed by acad. Corneliu Mikloşi and, after his death, by acad. Traian Sălăgean, developed between 1954 and 1970. Within the welding department there were obtained a series of remarkable results, such as the ones connected to:
- Railway welding

- Inserting low alloyed steels in welded structures

- Generating thermal plasma

- Dynamic behavior of welding transformers

- Alloying steels in electric arc

Acad. Traian Sălăgean
(1929-1994)
The material strength department, transformed later on in the Fatigue and brittlel fracture department within the Academy Branch was managed by acad. Ştefan Nădăşan and then by prof. Mircea Raţiu. The research themes of the department were mainly in the field of fatigue and wear, the fracture and brittle fracture mechanism, fault detection, and electrical tensometry.
The research possibilities within the Technical Research Centre of the Academy proved to be insufficient from a quantitative point of view, as the welded structures production developed very quickly. This lead to the foundation in 1970 in Timişoara of the Welding and Fatigue Testing Centre (CSIO), which later became the Institute of Welding and Material Testing (ISIM).
At its foundation, the institute reunited the Welding, Fatigue and Brittle Fracture Departments of the Academy Branch, as well as the Welding Workshop of ICTCM Bucharest, with a personnel composed of 51 employees, under the leadership of acad. Traian Sălăgean as president and prof. dr. eng. Mircea Raţiu as scientific vice-president.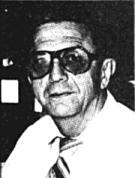 Prof .dr.eng. Mircea Raţiu
Created as a technological institute, ISIM continuously developed its field of activity, so at present it comprises:
- fundamental and applicative research in the field of material welding and allied processes, control and material testing, and welded structures;
- development of new devices and equipment for welding, cutting, cladding, control, and material testing;
- analyses and material testing services;
- coordination of standardization and elaboration of standards in the field of welding and allied processes, nondestructive testing, and material mechanical testing;
- activities of scientific and engineering counseling, technical expertise, technological services;
- production of eqiupment and devices in the field, with new incorporated principles and solutions;
- production of welding materials;
- education and training of personnel at all levels;
- dissemination of scientific and technical information.
Along its history, the Administrative Board of the institute was presided by acad. Traian Sălăgean (since its foundation until 1982), dr. eng. Zeno Pircea (1982-1990), prof. dr. eng. Dragoş Cioclov (1990-1994) and by prof. dr. eng. Dorin Dehelean since 1994. As Scientific Directors there succeeded prof. dr. eng. Mircea Raţiu (1970-1974), dr. eng. Mircea Hrelescu (1974-1978), prof. dr. eng. Dragoş Cioclov (1978-1990), prof. dr. eng. Dorin Dehelean (1990-1994), eng. Iustin Furdui (1994-1998) and dr. phys. Nicolae Farbaş since 1998.
Along the years, the Institute housed nationally and internationally acknowledged researchers. We can mention some of them: acad. Traian Sălăgean, prof. dr. eng. Mircea Raţiu, prof. dr. eng. Dragoş Cioclov, prof. dr. eng. Voicu Safta, dr. eng. Ioan Arghiade, dr. eng. Clara Boarnă, dr. eng. Mircea Hrelescu, dr. eng. Ştefan Morariu, dr. eng. Alexandru Vaş, eng. Ioan Surgean.
In the field of research in material joining processes there were accomplished studies on the welding behavior of low alloyed Romanian steels, research on the under-pressure cracking corrosion behavior , and development of certain welding and base materials resistant in hydrogen sulphide environment. There were made systematic research on the cold, hot or reheated cracking mechanisms, and the necessary experimental installation was carried out.
Welding technologies were elaborated for the components of chemical installations, power plants, and off-shore drilling platforms. There were also developed high productivity specific technologies through narrow gap welding, submerged arc welding with one or more arcs, mechanized technologies for hardfacing and reconditioning of various parts.
In the field of constructive development of equipment for welding and allied processes there were conceived and achieved a series of devices for electric arc welding, resistance welding, special welding procedures, and installation and automatic machines for gas, flame or plasma thermal cutting. Within the modernization program for the building of Dacia cars, the Institute succeeded to design 45 welding lines, with 135 multi-points welding machines and 8 specialized pressing machines equipped with spot welding devices. For the factory producing pipes welded on generators in Galati, our specialists designed and also offered technical assistance at the reception of the mechanized welding line using the MAG welding process, respectively the submerged welding process with three wires.
In the field of material testing, new testing methods and devices were developed for the study of mechanical behavior of steels for machine parts and metallic constructions, researches were made for the assessment of stress-strain state through electro-extensometry. Researches were also made on the creep, fatigue, and brittle fracture of steels and welded structures. There were also developed activities for the elaboration of certain prediction methods on the durability and residual life of components in metallic structures based on the concepts of fracture mechanics and thermal fatigue.
Since 1991, the activities on conceiving and producing welding equipment, respectively on research and production of welding materials, are continued within two independent institutions, S.C. TES S.A. Timişoara, respectively S.C. TIMASUD S.A. Timişoara.
ISIM obtained in 1999 the statute of national institute of research & development.
---
Copyright © 2011 ISIM Timisoara. All rights reserved.